Date-sensitive processing in DK1TDRVC is supported through the use of the FUNC ID and FUNC PARM fields in the second command line.
The following sequence of commands in the Driver illustrates the use of these fields in processing date-sensitive tables. The PR (Print Table Contents) may be used to show all the rows in a date-sensitive table (see Figure 105).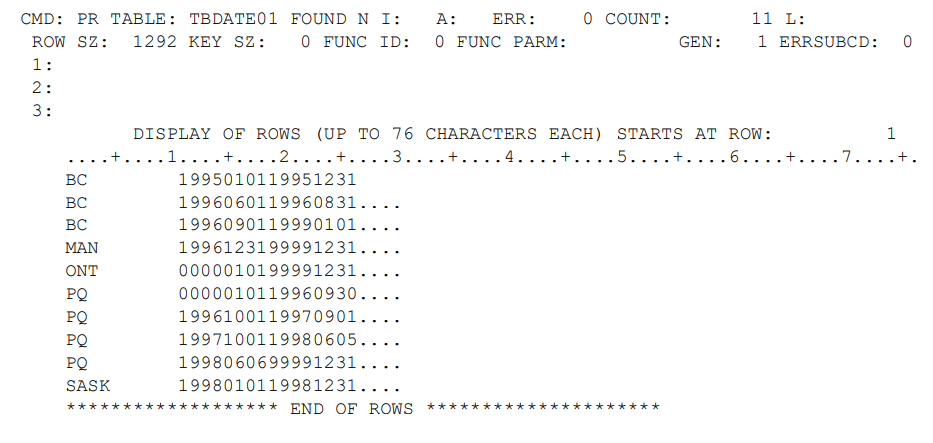 The following PR command (see Figure 106) shows the date-sensitive table as it appears on January 1, 1998. The Driver is set for FUNCTION ID 1, Date-Sensitive Processing. The FUNCTION PARAMETER supplied is the date in the form YYYYMMDD.
The FUNC ID and FUNC PARM fields remain on the screen until they are explicitly changed by the user. Next, a Fetch by Count (FC) command with a count of 7 is entered. The N found code indicates that although there is a seventh row on the table it is not valid for the date setting (see Figure 106). Since no row was found for display, the display below the ruler line remains as it was before the command was executed.