The Copy View utility allows you to copy an existing View to the same library or to another library. To copy a View, select Option 2 – COPY VIEW from the
Utility
menu. This will display the
Copy View
screen (see
Figure 148
).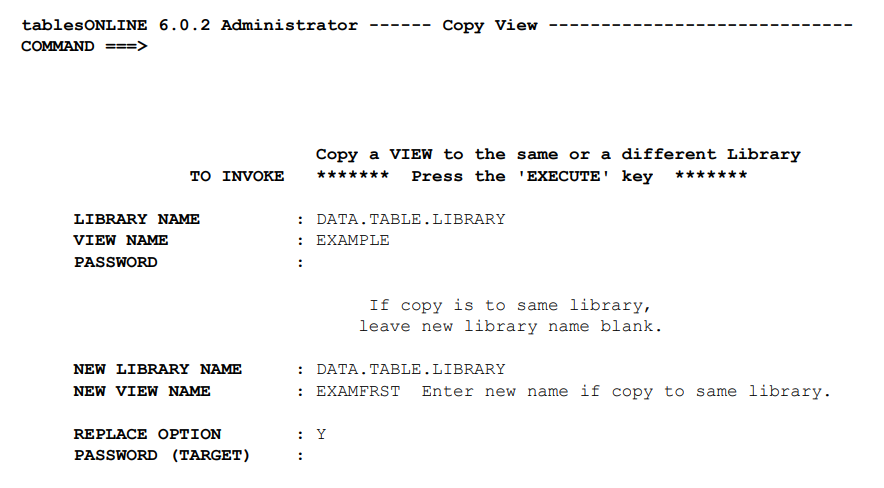 Insert the name of the View you wish to copy and the name of the library in which it resides. If the View is protected by a password, you must insert the password in the Password field. To copy the View within a library, leave the New Library Name field blank and enter a new View name. To copy the View to another library, enter the new library name. You do not have to insert a new View name if you wish the copied View to have the same name as the original View. If you wish to change the View name, simply insert the new name in the New View Name field.
If the new View name already exists on the library you are copying the View to, you have the option of replacing the existing View. To do this, you must set the Replace Option to Y and supply the password for the target View if it is password protected.
Note:
If you have inserted a View name and relied on
tablesONLINE
to insert the proper library name in the Library Name field, you should press <Enter> before pressing <PF2>. This allows you to verify that the defaults have been correctly resolved before the copy command is executed.
Once you have completed all of the necessary information in this screen, press <PF2>.