To copy Views within a library or to another library, select Option 2 – COPY VIEW on the tablesONLINE VIEW UTILITY MENU (see Figure 214). The tablesONLINE COPY VIEW DEFINITION screen appears, as illustrated in Figure 216.
This option will not overwrite a View. If an attempt is made to copy a View to a name which already exists, the View is not copied and an error message appears.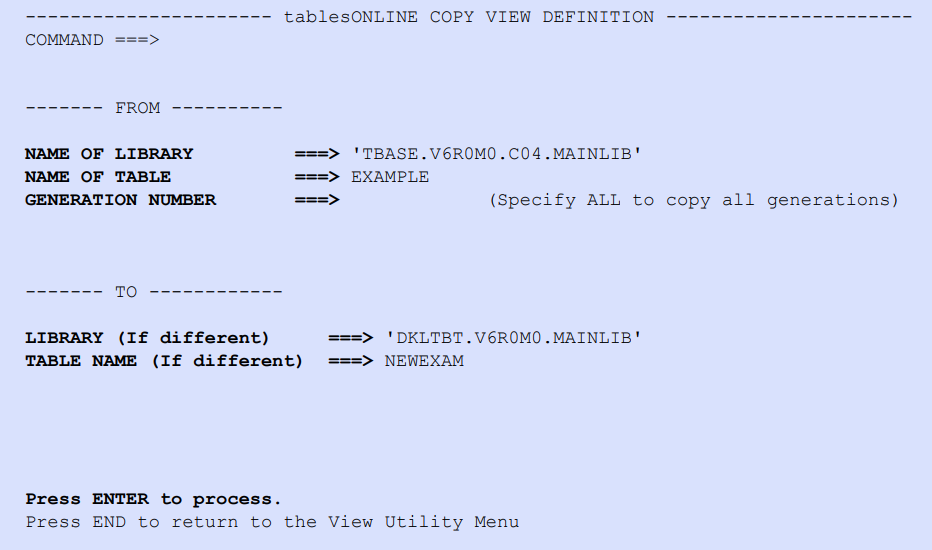 Name of Library
Type the name of the library that contains the View, enclosed in single quotes.
Name of Table
Type the name of the View that is being copied. Specify ALL in this field to copy all tables in the library.
Generation Number
Specify the generation number of the table in this field. Specify ALL to copy all generations of a table. The default is the current generation. This will not be frequently used.
Library
To copy Views within a library, leave this field blank and specify a View name in the Table field. To copy a View to another library, specify the library to be copied to.
Table Name
Type the name of the new View if the name is changed.